The Mr. Nobody Podcast describes a father's struggle with the death of his son and the larger issue of drug abuse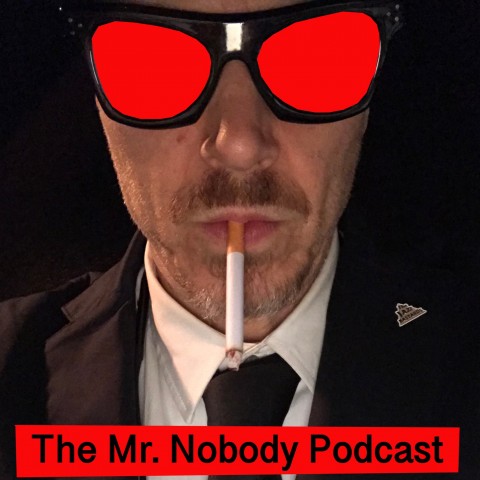 Hosted by Mr. Nobody, a guitarist, and a sound-designer, "The Mr. Nobody Podcast" is helping the listeners explore the true meaning of life. This podcast was started by Mr. Nobody, a grieving father whose son ended his life due to heroin addiction.
As for now, there are 16 episodes to the podcast "The Mr. Nobody Podcast", with the first episode being released on February 8, 2020. Mr. Nobody gives an introduction of the podcast to its listeners through this episode, along with explaining about the struggles that he faced with his son's death. The way that his son lost his life makes him talk about how drugs and escapism are destroying the culture.
Being a guitarist, composer, and sound designer, he uses the magic of music to explain his story to the listeners. All the episodes of "The Mr. Nobody Podcast are based on different aspects of life and hardships that come along, described in the most realistic and light-hearted way by the host, but mainly, it explores a beautiful relationship that was, between a father and his son.
"Great Listen! An interesting look into the mind of a grieving father. Mr. Nobody explores the topic of death is an interesting and artistically expressive way. This is a podcast worth checking out", review by 54kmm, on the podcast "The Mr. Nobody Podcast".
This podcast is an insight into a grieving father's life, which completely changed and shattered, after the death of his son, yet somehow he continues to believe that everything remains the same. In episode 10, Mr. Nobody mentions how he lost his job of 11 years and he feels that his actual job was to take care of his children, but the demise of his son has hollowed out the entire purpose.
Mr. Nobody reminisces about the last time he spent with his son privately and discusses other important things related to his son in various episodes. It is the type of podcast to which everyone can relate, because it comes directly from the heart of Mr. Nobody, and makes you feel everything that he is feeling.
Listen to "The Mr. Nobody Podcast" on this LINK.
Media Contact
Company Name: Mr. Nobody Podcast
Contact Person: Mr. Nobody
Email: Send Email
Country: United States
Website: directory.libsyn.com/shows/view/id/mrnobodypcast