Interview with singer and songwriter Brazii Roberts who recently released his debut single 'Troublesum'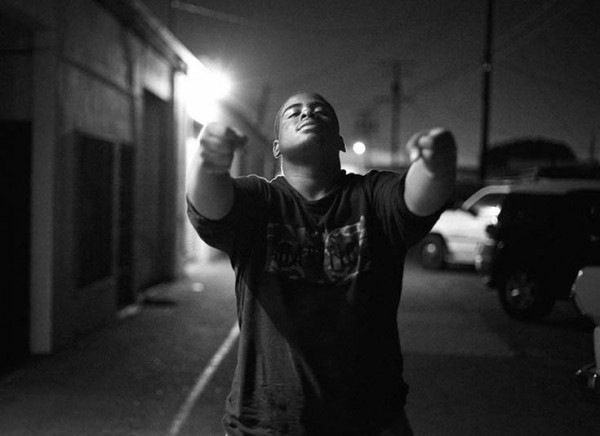 Brazii Roberts is a talented new artist, born in Brooklyn, NYC in 1992 to a mother of Jamaican descent and a father of Trinidadian descent. He started doing Print ads at the age of 5 and writing music at the age of 9. After Brazii's family moved to LA when he was 15, he got back into the entertainment industry, working as an actor in both TV and films. He has appeared on various shows on Fox, BET, Netflix, and NBC. At present, he is utterly focused on making music persistently working on improving his craft. He has made an entry to the music scene with his smashing new single "Troublesum".
Interviewer: Give us a brief of your background.
Brazii Roberts: I have always been an entertainer. It's one of those things where you got it or you don't. I enjoy being able to express myself through different outlets and entertainment allows you that opportunity especially if you're good at it.
Interviewer: Tell us about your journey into the entertainment industry so far.
Brazii Roberts: My journey into entertainment was actually really casual. My mom sent my pictures out to different agencies and within a couple of months, I had an agent in Manhattan. Sounds Glamorous, don't let your mind fool you. It was only the beginning of a long road. What people don't understand is that overnight success rarely manifests itself into existence overnight. Just because you booked one TV Show does not mean you will book another. Along this path, I've learned to be grateful for every milestone because they are never guaranteed.
Interviewer: What inspired you to become a Hip Hop and rap artist?
Brazii Roberts: The culture! Hip hop culture was enticing when I was coming up. The culture was the offspring on the music. Even at a young age, I could see how pervasive the culture had become and the people that gravitated toward it. In Hip Hop Culture you have subdivisions of culture and subtle nuances in each. I rock with that.. plus I don't know, if you listen to my music how could you no think I was made for this?
Interviewer: Tell us about your latest single Troublesum.
Brazii Roberts: That song literally makes me happy when I'm down n shit. That was the goal when I went to the booth. To invoke feelings of comfort. Shout out to 808 Kartel and 5.0 for pulling up to the studio and giving me some swavey vibes. They played the beat and I heard the melody in my mind. My engineer loaded the track and I just laid down what was on my mind.. n just like that troublesum was born.
Interviewer: What are your upcoming projects?
Brazii Roberts: I have a bunch of music that will be released throughout the year. Atleast 3-5 more solid Records with visuals before I think about an album. Don't get it twisted though, I have enough content for at least 25 Albums. I also have a Script that I Wrote which is Currently being Considered by 2 major Networks. All in all just some solid forward motion.
Listen to Brazii Roberts's latest track on Soundcloud.
Media Contact
Company Name: SafeTown Entertainment
Contact Person: Courtney Uno
Email: Send Email
Country: United States
Website: soundcloud.com/braziiroberts/troublesum