Book Online Homa Services with AstroBhava's Professional Vedic Priests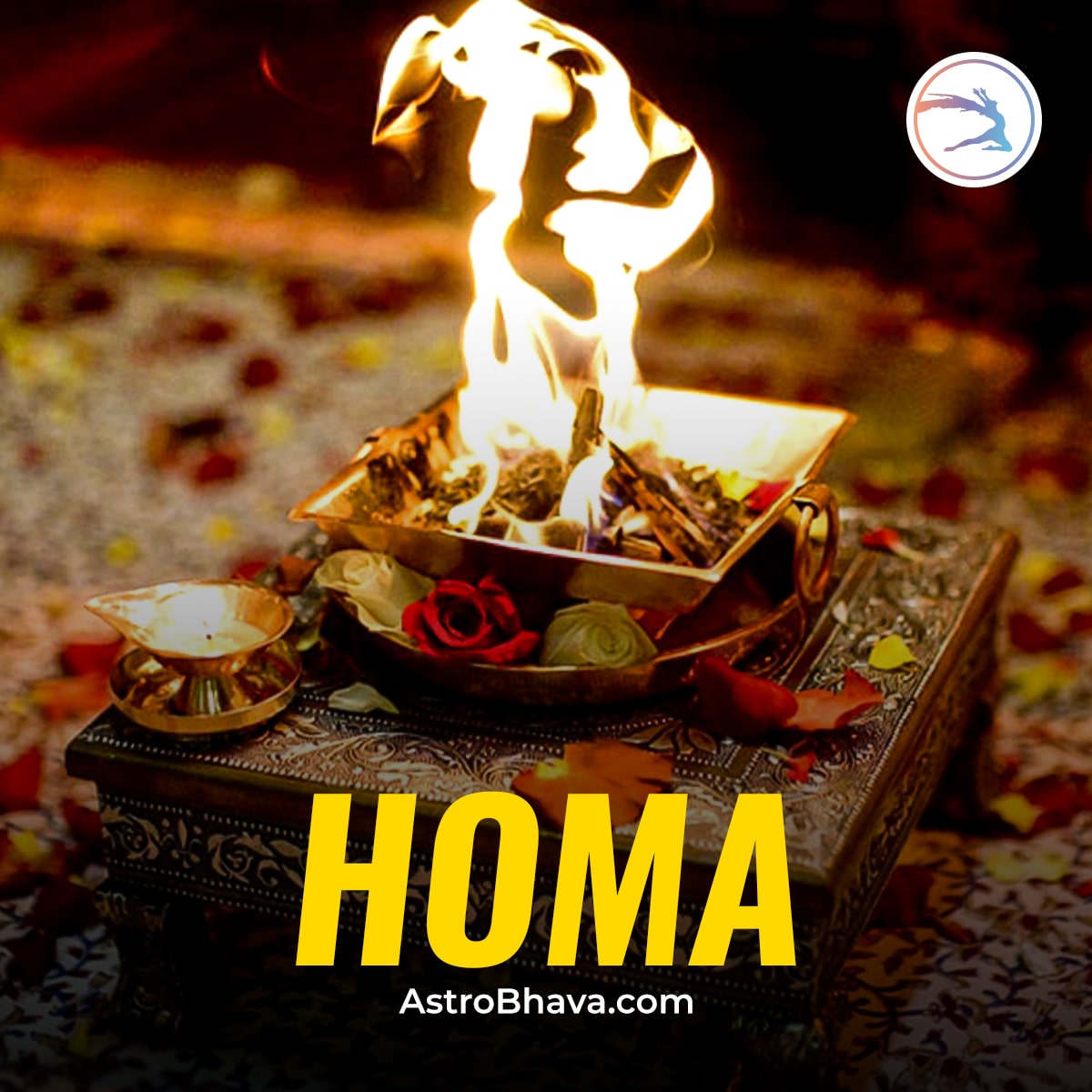 One of the most ancient rituals performed to invoke the deity includes the ritual of Homa. The combination of holy fire (Agni), the power of Japa Mantra, and the divine intention form the complete process of the Vedic Homa Ritual. According to scholars, in the procedure followed during Homa, the upward motion of supreme energy evoked from the holy fire helps to please the deity. The correct implementation and conduction of Homa with the precise recitation of Japa Mantras benefits a devotee to get blessings from the lord.
The Vedic ritual of Homa has been an integral part of Indian culture where devotees believe to conduct this ritual on festivals and other important occasions. A devotee seeking the benefits from the Homa ritual needs to have proper assistance and guidance from a professional Pandit or Purohit. In these difficult times, an online pooja and Homa consultancy named AstroBhava is delivering the best services in the field of Vedic rituals for the past 40+ years. The community fulfils its clients need of conducting Vedic rituals like pooja, home etc. AstroBhava, as a team, helps them to recommend the most suitable Homa according to the Vastu, related festival or occasion. For example, if a person suffers in his life a lot or faces various obstacles due to misplacement of planets in his Kundali, the team at AstroBhava is here for his/her aid. The Navagraha Homa guided and conducted through AstroBhava's online Homa service helps the needy to divert Navagraha (nine planets) into those positions where it can deliver benefits.
AstroBhava helps you to get all the spiritual or scientific benefits from the ritual of Homam. The issues can be easily solved by booking professional Pandits and Purohits from AstroBhava through their online Homa booking service for all and sundry concerns such as education, marriage, job, business, progeny, rid of enemies, birth star issues, etc. With the help of online Homa and pooja booking services from AstroBhava, you can conduct online Homam and resolve your concerns in any part of the world.
They also provide live Homa service, online pooja and E-pooja services, online Japa booking, pandit for online Japa, Pooja and Homa services in the USA, UK, Canada, Australia, Nadi Veda consultation as per your convenience. Get pooja and Homa recommendation by visiting their official website: www.AstroBhava.com
Media Contact
Company Name: AstroBhava
Contact Person: Customer Support
Email: Send Email
Phone: +91 96295 55442, +1 (845) 834-4334
Address:Kurichi
City: Coimbatore
State: Tamil Nadu
Country: India
Website: https://astrobhava.com