David Reavill podcast about financial trends completes 600-episode-milestone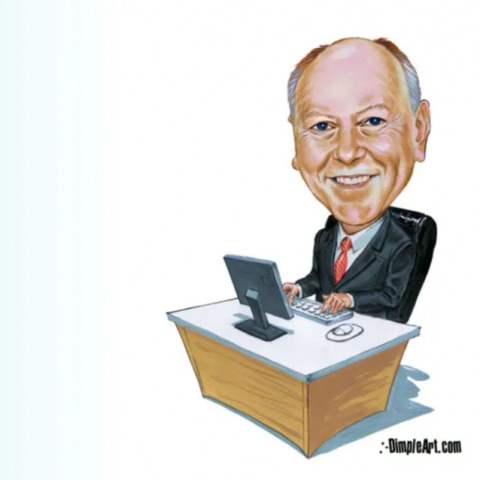 If you want to know about the latest financial trends and stay updated on the prospects related to it, look no further than the David Reavill podcast. It is your one-stop-destination for all things finance. Having started on July 9, 2020, the David Reavill podcast recently dropped the latest episode on September 19, 2020, accomplishing a whopping 600-episode milestone. But the host David not stopping, and is all set to put out more episodes.
Telling about his podcast, the host David Reavill says, "Each evening, I preview the important indicators and events that will affect the next day's trading. We include all of the important Macro-Economic Reports, as well as Earnings Results and Special Financial Announcements on the Calendar. Also, together we'll take a look at the long term financial trends that are likely to move the markets in the weeks and months to come."
Ever since the release of the first episode of this podcast, Reavill is very consistent in releasing fresh episodes every day. The episodes are repeated throughout the night and the next morning so that nobody misses their daily dose of financial news and insights, giving all the finance fanatics a treat.
In the latest episodes, Reavill talks about the current economic crisis and the economic recovery process, a topic that needs to be highlighted and spoken off more vividly. He casts a light on the work-from-home situation, and whether it is as effective and productive as actually going to an office.
The episode released on September 19, 2020, is titled "Is Wall Street too optimistic?", where the host talks about the changing attribute of the Wall Street and the danger it may be posing. By picking up interesting topics like these, Reavill keeps the listeners hooked to the podcast, many of which have been associated with it ever since the release of the first episode.
Reavill makes sure to keep the podcast lively and boisterous, yet poise and authentic. You don't need to double-check the facts you hear on the David Reavill podcast, as Reavill makes sure to take care of it with utmost sincerity.
Listen to the David Reavill podcast on all major streaming platforms via this LINK.
Media Contact
Company Name: David Reavill Podcast
Contact Person: David Reavill
Email: Send Email
Phone: (484) 857-2800
Country: United States
Website: reavill.today