Sophia Lorena talks about transitioning smoothly through the twenties, in her fun new podcast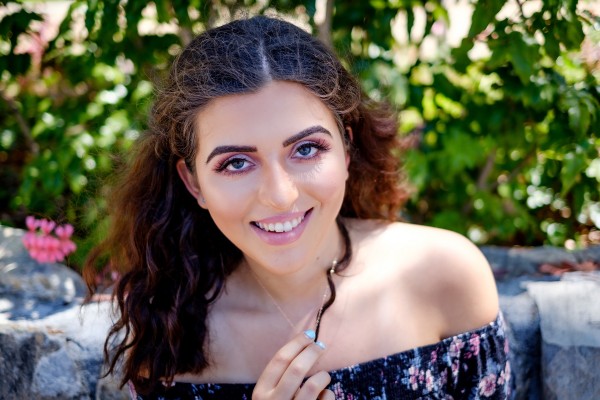 The twenties is a crucial age in everybody's life, where we are transitioning from an ardent and childish youthful age to more responsibility-filled adulthood. There are a lot of changes going on in our lives that we can't exactly put a finger on, and having the right guidance at this point becomes very important. This is where Sophia Lorena comes to your rescue. With her lighthearted, unfiltered, and candid conversation, she helps people deal with the things that they go through in their twenties.
This podcast hosted by Sophia was recently launched on April 5, 2020, and she has been very consistent in posting new episodes of the podcast every few days. Just within 3 months, Sophia has successfully put out 48 episodes of this podcast, with the latest episode being aired on July 3, 2020. For each episode of the podcast, Sophia personally interviews, and has casual conversations with different people from across the world about their accomplishments, challenges, and more. Each guest shares tips and tricks with the listeners on the struggles they had faced in their lives, the obstacles they overcame, and most of all, how they made it out of their twenties successfully.
Telling about the story behind starting her podcast, Sophia says, "I started this podcast in April 2020 after I got furloughed from my job. I realized at that moment that I had two choices I can either go into a victim mindset, say why me, start emotional eating again and gain a bunch of weight, maybe start drinking again, mope around the house, and wait to go back to work. Or I could purse the creative projects that have always been calling me and see what happens. I decided to go with the second option and I am so grateful that I did."
Once you start listening to this podcast, you wouldn't be able to stay away from it for too long. This is the magic that Sophia's podcast casts on the listeners. "I really enjoy listening to Sophia and her guests! I laugh so much, learn a TON, and look forward to every new episode. The topics are so intriguing and there's a great variety. Highly recommend! Thank you Sophia!" says a review by Rachael Richards on this podcast.
Listen to Sophia Lorena's podcast now on Apple Podcasts.
Instagram: https://www.instagram.com/theshitshowofmytwenties/
Media Contact
Company Name: Sophia Lorena
Contact Person: Media Relations
Email: Send Email
Country: United States
Website: theshitshowofmytwenties.com