Sipock Bags, the all in one travel and gym bag is now available at a highly discounted price through its Kickstarter campaign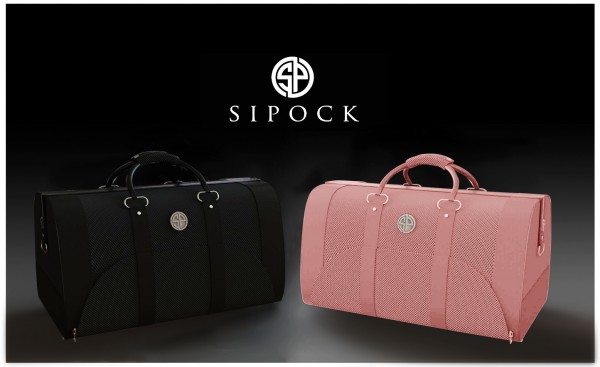 A bag is something that we cannot go a day without, and the more spacious, the better. Having faced the problem of carrying a lot of luggage during traveling, Hayrullah Özdemir came up with a solution to this problem. He is the person behind the amazing "Sipock Bags", which is made to make the gym-going and traveling experience better and easier.
"Sipock Bags" are your all in one bags, which are designed to keep functionality and utility in mind. These bags are stocked with features like a shoe compartment and different sized compartments for smartphone, passport, and power bank. It features two separate levels to separate your dirty gym or travel clothes from your clean ones.
"Sipock Bags" are made of high-quality material that is rugged and durable. It is made as such to survive the cargo compartments of planes, trains, and busses. These bags are outfitted with YKK zippers so you don't have to worry about jammed zippers. Also, "Sipock Bags" are lightweight, enabling maximum functionality and ease of use, and are designed to resist everyday wear and tear, lasting for many years to come.
"Sipock Bags" comes in two ardent colors- Rosegold and Black. Both these colors go with every occasion and environment. "Our Sipock bag is fully designed and ready to go into production. While we are doing our best to execute everything from production to distribution as smoothly as possible, the chances of a few risks and challenges are always there. But rest assured, we will work hard to ensure that we deliver the best quality product at your doorstep, on time, and we aren't afraid to go that extra mile whenever needed to make this project happen", says Hayrullah Özdemir, telling about risk and challenges associated with this product.
Hayrullah Özdemir first designed a prototype of the Sipock bag and started using it himself for his business trips. Only after being a hundred percent satisfied with the results, he decided to launch the product on Kickstarter. "Sipock Bags" aim to raise $ 25000, by July 12, 2020, and it will only be funded if it reaches the goal by the end date of the campaign.
"Sipock Bag" is available for € 250 through the limited, super early reward, which is shipped worldwide, with estimated delivery in December 2020.
For more information about "Sipock Bags" and other rewards, click on its website Kickstarter Campaign Page.
Media Contact
Company Name: Sipock Bags
Contact Person: Hayrullah Ozdemir
Email: Send Email
Country: Germany
Website: www.kaffee-anders.com