Delve into the hard-hitting trap music of CeeNeye's latest EP "Warrior Gang"
Born Paul Harden, CeeNeye is a multifaceted artist, American rapper, singer, songwriter, and record producer. Growing up in Oakland and the surrounding East Bay, he has witnessed and experienced first-hand drug dealing and police brutality. Ultimately CeeNeye has overcome several hardships including homelessness and the sometimes brutal demise of his friends and loved ones. Despite experiencing such difficult situations at a very young age, CeeNeye used these experiences to produce something provocative. Something that helped him to voice his opinion regarding sex, ghetto life, and street violence. Using his music to convey these emotions to the world.
CeeNeye released his latest EP "Warrior Gang", June 12 2020, an amazing collection of 6 vibrant tracks of ratchet anthem feel-good music. As the title of the EP suggests, this album is dedicated to his hard-core fans that self-identify as such. Each of the songs are masterfully, handcrafted by the rapper/producer himself. With this EP, CeeNeye set out to create something timeless. Something DJs will be able to play time and again, setting the mood and tempo to get the party started.
"I was profoundly impacted by my experiences growing up in the ghettos of Oakland and Los Angeles. I write songs based on goings-on there. I taught myself keys and how to record, mix, and master my music. I capture my truths and share them with my fans the Warrior Gang", says CeeNeye, speaking about his musical journey so far.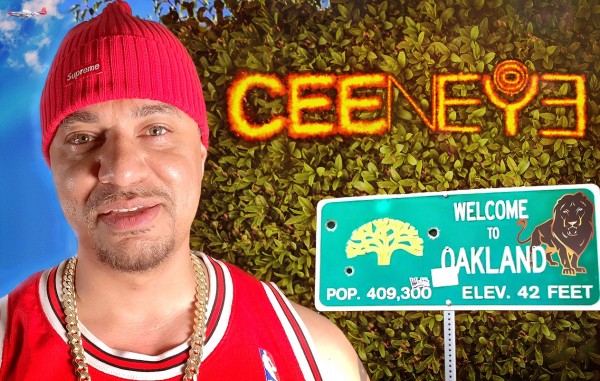 CeeNeye draws inspiration from artists like 2pac, Too $hort, and Mac Dre. The first time he heard these artists, he knew instantly he would create his own legacy in hip-hop. He became obsessed with the art of music since he heard the masterpieces of Stevie Wonder and Michael Jackson.
CeeNeye describes his music style as melodic Trap, but he also loves the challenge of incorporating all types of genres including; Hip Hop, R&B, and Rock. His style and sound is raw and refreshing. Pure unflinching tenacity separates CeeNeye's music from others.
CeeNeye deeply loves and appreciates his fans constant support. "Even through trials and tribulations, we give each other hope to foster our dreams. That's why my fans are the "Warrior Gang". We all recognize righteousness in our reasoning."
Listen to the EP "Warrior Gang" on this LINK.
Media Contact
Company Name: State of the Art Entertainment LLC
Contact Person: Paul Harden
Email: Send Email
Country: United States
Website: ceeneye.com