HD Bradley's heart-warming acoustics will give solace to a broken heart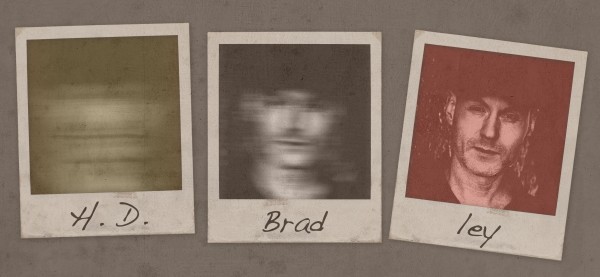 An introverted English teacher from Chicago, Illinois, who goes by the moniker of HD Bradley, is also a talented musician who knows how to put deep-rooted emotions into words through music. He has been playing music his entire life, with a string of success writing jingles, but only entered the mainstream music world a while ago. His folksy, heartwarming songs recorded with his six-string acoustic guitar and evocative lyrics, serve as an expression for anyone who has gone through the feeling of unrequited love.
Ironically, Bradley has never liked the sound of his recorded voice, yet his vocals come out as honest, sincere, and piercing through the heart. It makes you believe every word he's singing. One of his most popular songs is "One Day", a song he wrote hoping that someone would travel back in time to deliver it to his former self. "I wish I could go back and tell myself not to be afraid of all the dragons in life… To realize that you can, instead, be the dragon", adds the artist.
Talking about his anonymity as an artist, Bradley states that he is a very private person who finds it difficult to show his music to anyone he knows. His music is a way for him to put out all the unhinged emotions, the 'demons' of his life. In his words, "Music is a dietary cleanse for the wounded spirit".
Bradley does not like to be tied to one genre and though most of his released music is a bit folksy right now, he is still holding plenty of songs written over the years in his basket, that fall into various genres. He has spent most of his early life as a bassist in a band, never utilizing his vocal skills until recently, and lucky for us that he finally found the courage to present his captivating vocal skills through his songs.
Lastly, sending a lovely message to all human beings, Bradley adds, "Never be afraid to be who you are, even if you need to create an alter ego to be that person. Find your courage and know that there are people who are far more strange and insecure than you will ever be. Your mission is to find some of those people and love them with your entire, clumsy heart".
Listen to all music by HD Bradley on Spotify.
Media Contact
Company Name: FLCC Music
Contact Person: HD Bradley
Email: Send Email
Country: United States
Website: hdbradley.bandcamp.com