Going Green With F2hash Crypto Mining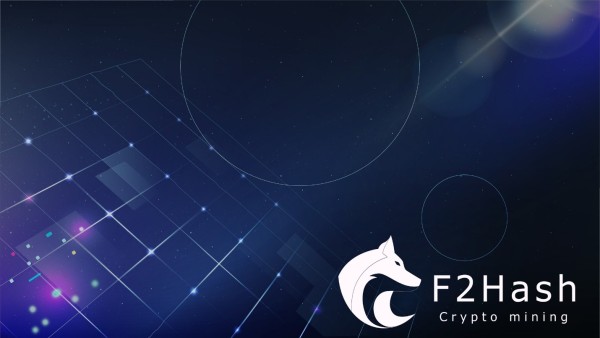 As the world becomes increasingly reliant on technology, the demand for cryptocurrencies like Bitcoin continues to grow. With this growth comes a significant increase in the energy consumption of the mining process. In fact, according to the Cambridge Bitcoin Electricity Consumption Index, Bitcoin mining consumes more energy than entire countries like Argentina and Sweden.
However, there is a way to mine Bitcoin and other cryptocurrencies in an eco-friendly manner. By utilizing solar energy, miners can reduce their carbon footprint and help combat climate change. This method, known as eco-friendly cloud mining, involves using solar panels to power mining rigs which provide hash power to users remotely.
What is cloud mining?
The concept of cloud mining involves renting mining hardware from a third-party provider. Instead of purchasing and maintaining the hardware yourself, you pay for access to the provider's mining rig. The provider is responsible for the maintenance and upkeep of the equipment, while you receive a share of the profits from the mining operation.
Eco-friendly cloud mining takes this concept a step further by using renewable energy to power the mining equipment. This is done by placing solar panels in a sunny location and connecting them to the mining rig via an internet connection. The mining operation can be monitored and managed remotely, allowing for a completely decentralized and eco-friendly mining operation.
How does crypto mining with F2hash work
F2hash is a regulated crypto mining service provider headquartered in Nicosia, Cyprus. It provides hash power for rent through its data centers located in Sao Paulo, Brazil. F2hash operates on a cloud mining model, meaning that users can rent their mining power and equipment remotely without the need to own and operate their own hardware.
By leveraging solar energy, F2Hash is able to offer their cloud mining services at a lower cost. The solar energy used to power F2Hash's mining operations comes from the abundant sunshine hours in Sao-Paulo, Brazil. With over 60,000 watts of solar energy F2Hash is able to keep their operating costs low, which translates into lower fees for their users hence maximum profitability.
F2Hash's solar-powered mining utilize the latest and most advanced mining hardware available on the market, such as Antminer S19 Pro, WhatsMiner M30S++ and the AvalonMiner Series to provide their users with the best possible mining performance.
Additionally, F2Hash web portal offers a user-friendly interface and responsive customer support to ensure that their users have a hassle-free experience.
Earning passively and profitably with F2HASH EasyMining
F2Hash provides simplified super hash power contracts which allow you to start earning profits passively in just 24 hours.
There are various contracts which enable you to earn between 1$ to 495$ everyday. These contracts vary based on the hash power provided in the contract, thus, the higher the hashpower the higher the daily returns. The prices of these contracts start from 0$ to 30,000$.
How to get started
To start using F2Hash's solar-powered cloud mining services, follow these simple steps:
Register your account on the F2Hash website.
Select your preferred contract package. You can choose to start with the free plan or purchase a paid plan.
Once you have selected your package, it will be activated immediately, and you start mining right away.
Your first earnings will be available in your account in 24 hours, then continue for an year.
You can keep track of your earnings on the intuitive dashboard in the portal. The dashboard displays projected earnings for the day, month, or year, so you can keep track of your profitability.
To withdraw your earnings, simply click on the withdraw button and select your preferred withdrawal method, such as a wallet or bank account.
F2Hash also offers sign-up bonuses and referral programs, so you can earn even more on top of your mining profits.
For any query about the services offered, you can visit the support page or use the livechat and a representative will get back to you immediately. There is also detailed information on the website at f2hash.com on all about F2HASH
Media Contact
Company Name: F2HASH
Email: Send Email
Country: Cyprus
Website: www.f2hash.com