World's Most Popular Laparoscopy Hospital Receives Recognition for Advancement of Laparoscopic Surgery
New Delhi, India – World Laparoscopy Hospital has been recognized as the most popular institute for laparoscopic surgery by the World Association of Laparoscopic Surgeons (WALS). The award acknowledges the hospital's significant contributions to the field of laparoscopic surgery and its commitment to providing high-quality education and training to medical professionals around the world.

World Laparoscopy Hospital is renowned for its cutting-edge training programs, which cover a wide range of minimally invasive surgical techniques, including laparoscopic surgery, robotic surgery, and hysteroscopy. With branches in Gurugram, India, Dubai, UAE, and Orlando, USA, World Laparoscopy Hospital has a global presence that has spanned over 23 years. During this time, the hospital has trained more than 15,000 surgeons and gynecologists in laparoscopic and robotic surgery techniques.
World Laparoscopy Hospital (WLH) is a specialized medical facility that focuses on laparoscopic and robotic surgeries. It has gained recognition as one of the best institutions in its field due to the following criteria:
Expertise: WLH has a team of highly experienced surgeons and medical professionals who specialize in laparoscopic and robotic surgeries. The team includes doctors, nurses, and technicians who have extensive training and experience in performing complex surgeries.
Technology: WLH is equipped with state-of-the-art equipment and technology that enables the team to perform surgeries with precision and accuracy. The hospital has advanced laparoscopic and robotic surgical instruments, including 3D laparoscopy, Da Vinci robotic surgical systems, and high-definition video endoscopy.
Safety: The hospital has a strong focus on patient safety and follows strict protocols to ensure the safety of patients during and after surgeries. The hospital has a dedicated team of anesthesiologists, intensive care specialists, and nursing staff who monitor patients throughout the surgery and recovery process.
Reputation: WLH has gained a reputation as one of the best laparoscopic and robotic surgery institutions globally. It has treated patients from all over the world and has received many accolades and awards for its work.
Research and innovation: The hospital has a dedicated research and development team that is constantly working on developing new surgical techniques and improving existing ones. This commitment to innovation has helped the hospital stay at the forefront of laparoscopic and robotic surgery.
Education and training: WLH offers training programs and courses for medical professionals who want to learn about laparoscopic and robotic surgery. The hospital also conducts live surgical workshops and conferences, which provide a platform for medical professionals to share their knowledge and expertise.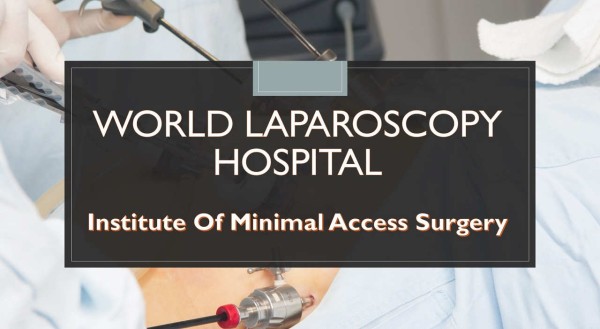 Their state-of-the-art facilities and experienced team of surgeons have attracted medical professionals from across the globe, making World Laparoscopy Hospital the go-to destination for high-quality laparoscopic surgery training.
"We are honored to receive this recognition from the World Association of Laparoscopic Surgeons," said Dr. R.K. Mishra, Founder and Director of World Laparoscopy Hospital. "At World Laparoscopy Hospital, we are committed to advancing the field of minimally invasive surgery and providing medical professionals with the knowledge and tools they need to deliver the best possible care to their patients. This recognition is a testament to our dedication and hard work."
The World Association of Laparoscopic Surgeons is a global organization dedicated to promoting and advancing the field of laparoscopic surgery. The organization aims to improve patient outcomes by providing education and training to medical professionals and by promoting research and innovation in the field.
The award highlights the importance of laparoscopic surgery in the global medical community and recognizes World Laparoscopy Hospital's role in advancing the field. With this recognition, World Laparoscopy Hospital continues to solidify its position as a leader in minimally invasive surgical training and education all over World.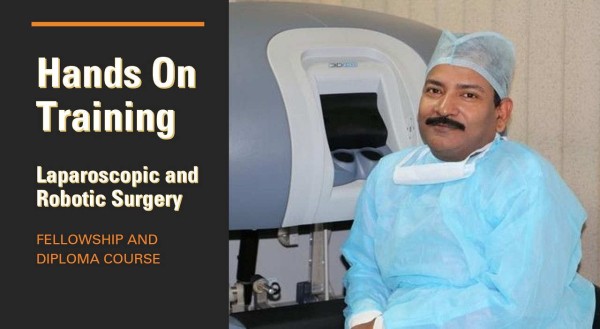 In addition to laparoscopic surgery, World Laparoscopy Hospital offers a range of training programs in robotic surgery, hysteroscopy, bariatric surgery, and other related fields. Their programs are designed to provide medical professionals with the latest knowledge and techniques in minimally invasive surgery, allowing them to offer their patients less invasive and more effective treatment options.
The hospital's training programs are available in a variety of formats, including hands-on training, online training, and international fellowships. Participants in these programs can expect to receive comprehensive training on the latest techniques in minimally invasive surgery, as well as practical experience with surgical simulators and animal models.
For more information on World Laparoscopy Hospital and their training programs, please visit their website or contact them directly using the information provided.
Media Contact
Company Name: World Laparoscopy Hospital
Contact Person: Sadhana Mishra
Email: Send Email
Phone: +919811416838
Country: India
Website: https://www.laparoscopyhospital.com